Sale!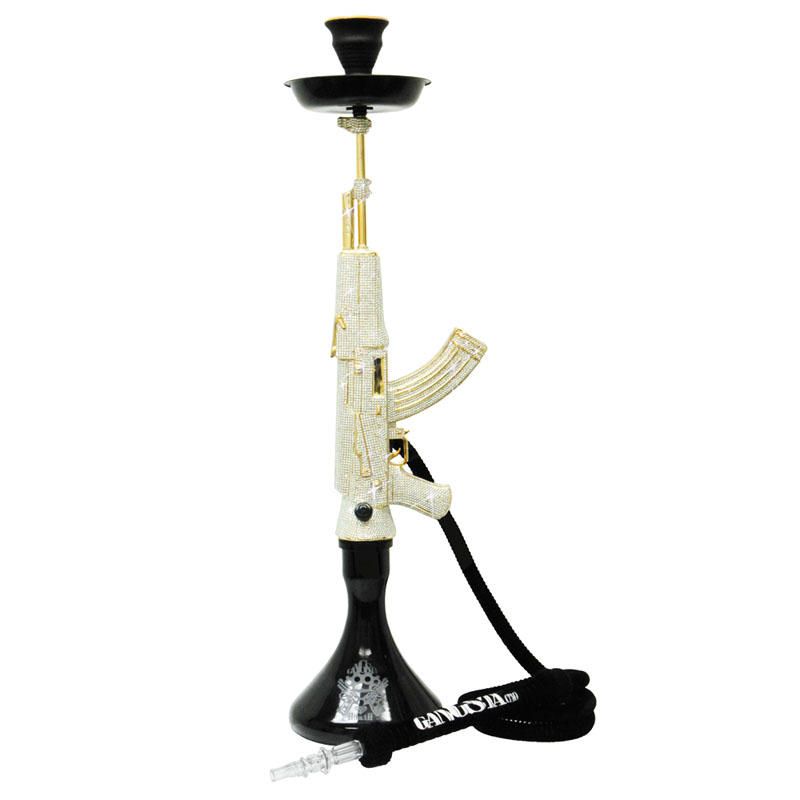 Gangsta Hookah: $$$hooter
All brand new and exclusive to Inhale
Gangsta introduces to you the diamond encrusted Shooter AK Gun Hookah, which is coated in bling! Every stone is painstakingly hand-set by our staff and no two are exactly alike – you will get a custom, unique hookah. This item is currently only made to order, so please allow 3-4 weeks between order date and shipment date. Be the baller of the party with this tricked out luxury hookah!
Featured Image: Gold with Diamond. Stone color is optional!
H: 34″ (61cm) x W: 6.25″ (16cm)