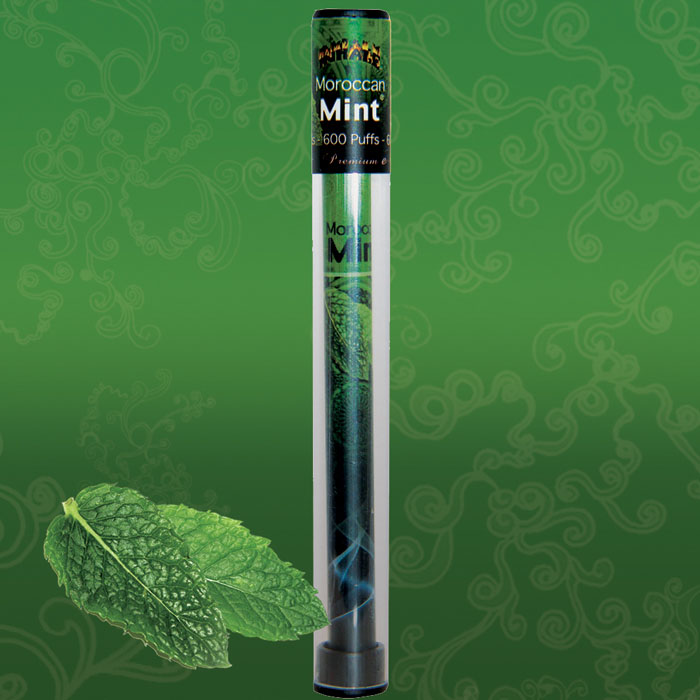 Moroccan Mint Disposable Hookah
We've turned the twelve most popular Inhale Tobacco flavors into nicotine free disposable hookah pens so you can take your favorite tastes with you, anywhere!
Each individual unit lasts for approximately 600 puffs and comes sterile in a capped tube with a tassel. Inhale E-hookah is a healthier, smoke free alternative!
Moroccan Mint is based off our Sweet Spearmint flavored Shisha blend "Moroccan Mint"